Walking your dog daily is essential; most breeds may need routine walks several times a day. Walks are beneficial for the overall health of your dog and not to mention your health. Dogs on leashes are welcome at all Vancouver parks. Dogs are only allowed at beaches with designated off-leash areas. You and your dog will enjoy many great off-leash parks and beaches. It's great to let your dog play and exercise off-leash. When taking your dog for a walk it is good to have treats as a reward and plenty of fresh drinking water. To avoid any issues, it is best to follow the following guidelines:
Dogs must be kept under control by their owners at all times.
Stoop and Scoop: clean up after your dog.
Dog owners must carry a leash at all times.
All dogs must be currently and visibly licensed.
Dog owners must maintain effective verbal control of their dogs and always be able to see their dogs when off the leash.
Below are ten great off-leash dog parks to explore.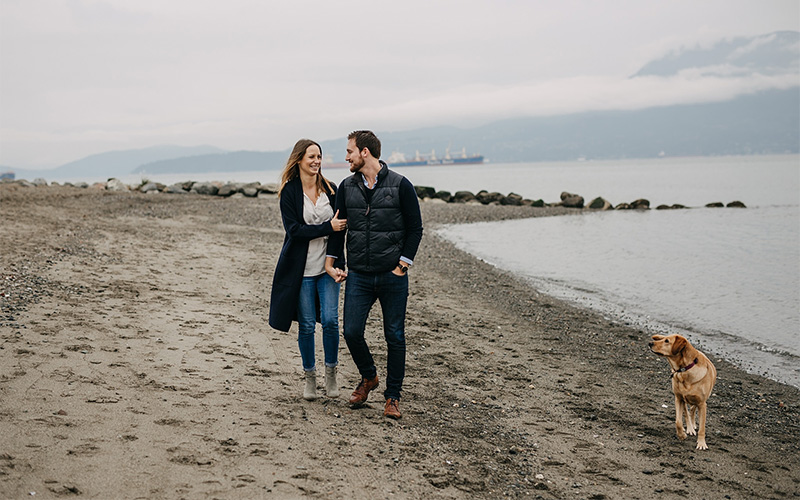 Spanish Banks
Spanish Banks off-leash dog park is arguably one of the most beautiful parks in the city. This park offers stunning views of both the mountains and downtown Vancouver. The off-leash dog area of the park runs about a half kilometre along the shoreline and offers a sandy beach and a grass field.
Park Features
Swimming area
Drinking Water
Poop Bags
Picnic Tables
Washrooms
Concession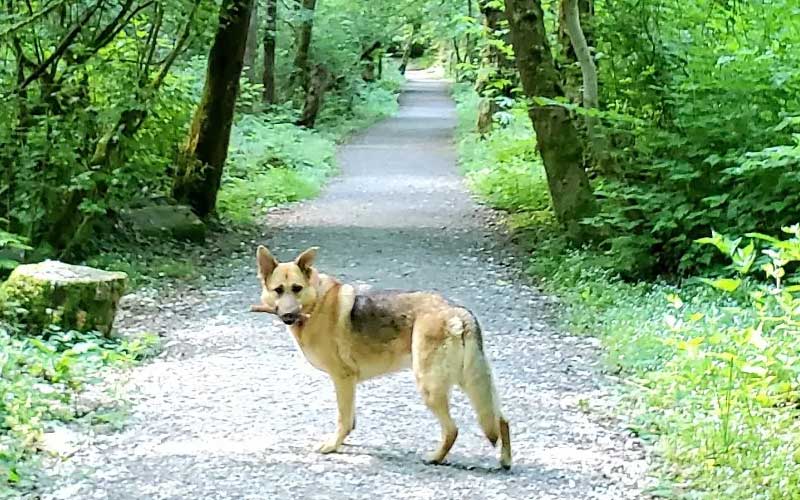 Pacific Spirit Park
If you are more of a woodsy person, you will surely fall in love with Pacific Spirit Park. This park is next to the University of British Columbia, with fantastic excellent trails, of which 90% are off-leash. The city asked that dog owners keep their dogs out of the streams because they are home to sensitive wildlife. Be aware of your surroundings as this park is home to many coyotes, which can pose a danger, especially for smaller breeds.
Park Features
Washrooms
Extra large off-leash areas
Poop Bags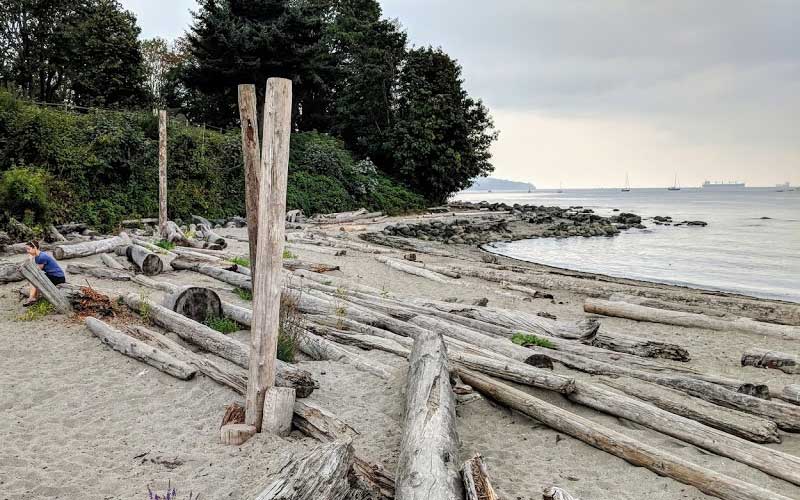 Hadden Park
Hadden Park, located near the famous kits beach, is an official off-leash dog beach. This is a great place to let your dog play with all the other dogs while you enjoy the beautiful bay skyline and majestic mountains in the background. The park boasts both a grassy area and a large sandy beach. The beach is scattered with many large logs, perfect for sitting while watching your dog play with the other dogs.
Park Features
Washrooms
Seawall
Poop Bags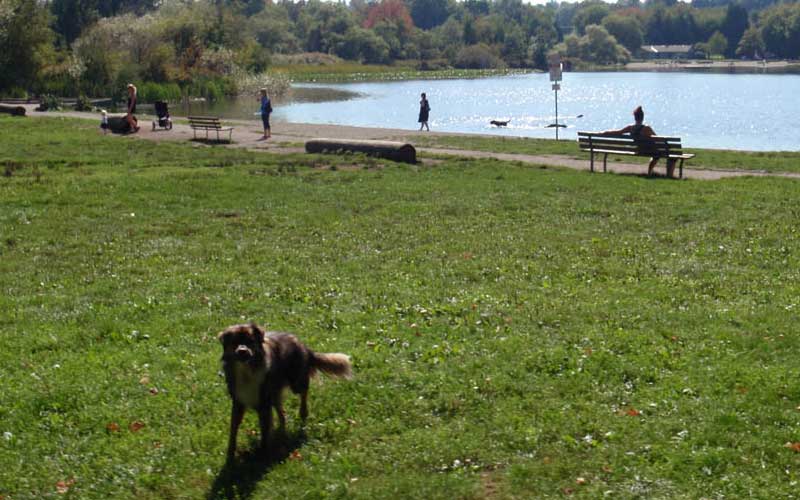 John Hendry Park
John Hendry Park is located at the north end of Trout Lake. This off-leash dog park is a beautiful oasis in one of Vancouver's busiest locations. This park is excellent for the whole family as it is next to a community centre, softball field, courts and playgrounds.
Park Features
Playground
Picnic tables
Washrooms
Concession
Lighted sports field
Basketball court
Tennis court
Baseball or softball diamond
Soccer field
Running path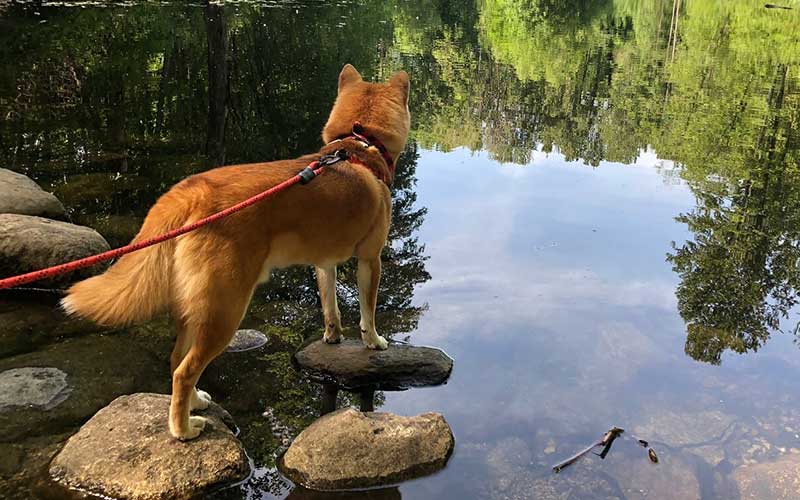 Everett Crowley Park
Everett Crowley Park is located on East Vancouver's southern slopes. This park features many trails that combine both on-leash and off-leash trails. There are signs to help guide you on which tracks are on-leash and which courses are off-leash. The main loop takes around 30 minutes to walk on average. The tails are well-maintained, and dog bowls with fresh water are refilled daily. There is also a lovely pond to relax and take a little break.
Park Features
Large off-leash areas
Running path
Washrooms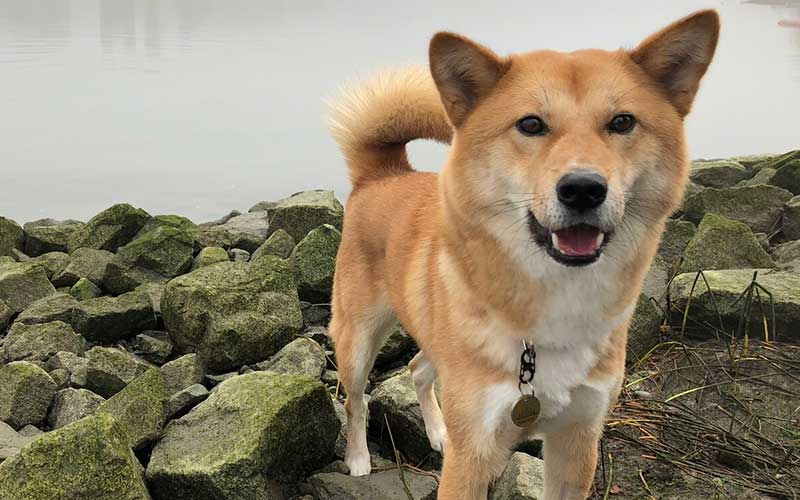 McDonald Beach

McDonald Beach is a great beach to bring your dog to and features a long stretch of sandy beach right on the Fraser River. The park also features trails through the woods and a large grassy field for them to play. The dog park has plenty of free parking. Although dogs must remain on-leash in the park, there is a large off-leash park for your furry companions to roam free.
Park Features
Swimming area
Drinking water
Washrooms
Picnic tables

Confederation Park
Confederation Park is one of Burnaby's largest parks. It offers a great place to walk your dog, but you can also ride the model steam train, skatepark, or cool off in the spray pad area. There is also a soccer field, softball field, lawn bowling and much more. The park features two separate off-leash areas for dogs. One is meant for smaller dogs, and the other for much larger dogs. There is a lovely off-leash trail, approximately a 1.5km loop.
Park Features
Swimming area
Drinking water
Playground
Picnic tables
Pool
Water park
Washrooms
Tennis court
Lacrossse box
Baseball or softball diamond
Skateboard park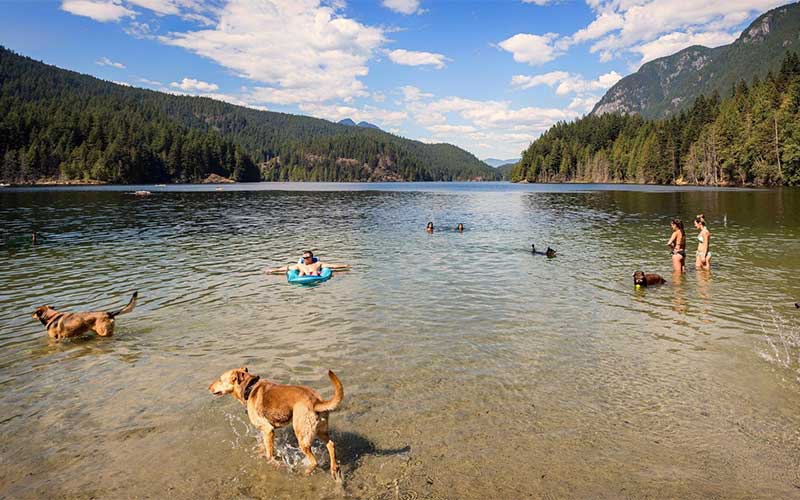 Buntzen Lake
Buntzen Lake recreational area has a beautiful beach, plenty of trails and a great off-leash area for dogs to swim. All dogs must be on a leash except for the two designated off-leash trails and the designated dog beach. This park has picnic tables, canoe rentals, washrooms and, of course, dog areas.
Park Features
Swimming area
Drinking water
Playground
Picnic tables
Washrooms
Canoe rentals